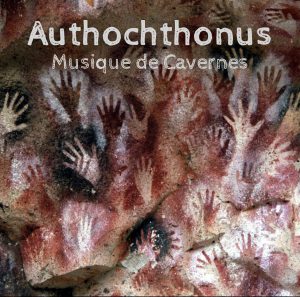 The New Moon melting in the Sunlight
No one is dominant yet every voice is prominent
not a single note is written but sounds like it was
composed by a genius,
plugged into the audible life stream
that flows through us all and can be heard
if one takes the time to listen.
A theatrical therapeutic music extravaganza.
The evaluation of ones sanity accentuates the thrill of being one amongst many that are one with themselves.
I. Delayed Anticipation

New York Free Spirit Collective

II. (The) Cave Dwellers

New York Free Spirit Collective

III. Indigenous Alien

New York Free Spirit Collective

IV. In Once For My Life

New York Free Spirit Collective

V. City Zen

New York Free Spirit Collective

VI. Powdered Water

New York Free Spirit Collective

VII. Tesseract

New York Free Spirit Collective
HiFi digital version (flac) $10
Personnel:
Herb Robertson – cornet, pocket trumpet, sopranino hunting horn, clarinet, keyboard, bells, whistles, voice, etc.
John Carlson – trumpet, fluegelhorn
Bob Hovey – trombone, electronics, etc.
Bill Gagliardi – alto & tenor saxophones, flute, clarinet
Eric Schugren – soprano & tenor saxophones, alto flute
Stefan Zeniuk – bass saxophone
Susana Kulia – voice
Joe Battaglia – guitar
Jim Yanda – guitar
Shawn McGloin – bass
Rich Messbauer – bass
Jay Rosen – drums, percussion
Tom Sayek – drums, perussion
All pieces Copyright © & ℗ 2017 by
The New York Free Spirit Collective
Ardeo Music LLC, BMI
Recorded October 30, 2016 at Atomic Sound LLC, Brooklyn, NY USA
Edit and mastering: Jon Rosenberg
Liner poem: Bill Gagliardi
Cover art and design: Bob Hovey
Producer: NYFSC
Executive producer: Herb Robertson
Verax Records www.veraxrecords.com
www.improvisers.com